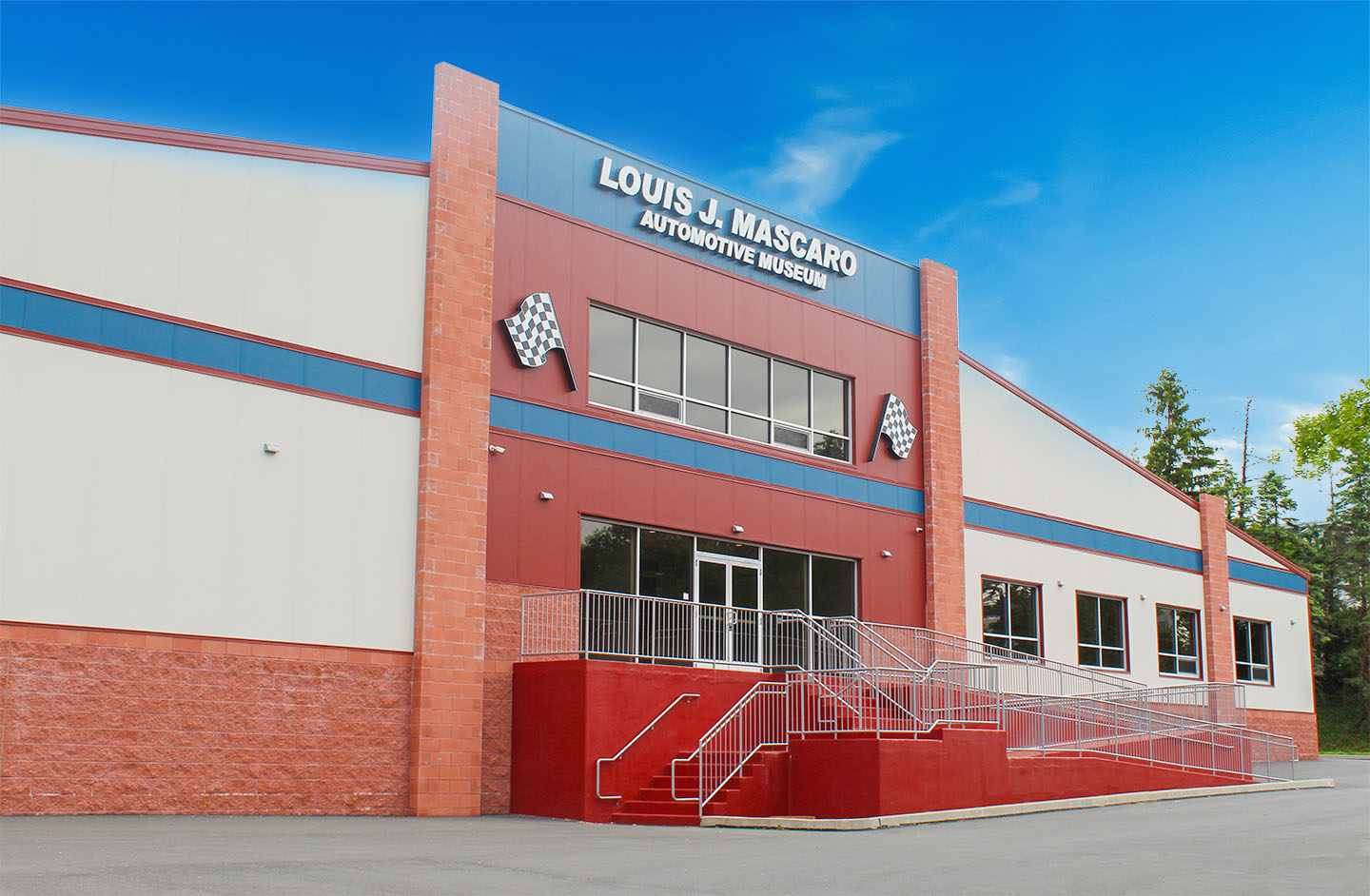 Welcome to the

Louis J. Mascaro Automotive Museum
NOW OPEN
Sundays 10:00 AM till 2:00 PM
Welcome everyone to the Louis J. Mascaro Automotive Museum ("LMAM") in Birdsboro, Pennsylvania, where all who visit will be treated to a very special exhibition of unique and exotic automobiles. Lou has spent a lifetime collecting and is now displaying those cars for the public to enjoy at a modern, newly-constructed Museum building located at 325 East Main Street, Birdsboro, Pennsylvania.
At the LMAM, automotive enthusiasts will have the opportunity to view and photograph limited-production, high-performance cars that are in mint condition. These vehicles are part of one of the most premier private auto collections in the country.
The LMAM is operated as a nonprofit charitable foundation, whose purpose is to promote education and support area programs and efforts that benefit and assist autistic children and children with Down Syndrome. Individuals and groups who visit the LMAM will also be supporting those worthy causes, while at the same time enjoying a truly exciting automotive experience.
325 East Main Street
Birdsboro, PA 19508
(484) 298-4000
Email Us
Hours
Sunday
10:00 am – 2:00 pm
Adult Admission

$15.00
per person
(No children under 10 years of age without special permission)
Special group events by reservation ONLY